Southern Utah University
Cedar City, Utah
Division I


Our Editor's Picks
Subscribe
Get constantly updated sports news delivered to you.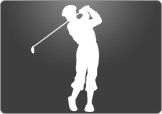 Aug 06, 2010
GREENSBORO, N.C. - July 12 - SUU golfer Jeff Evans gave up his opportunity to play in the Utah State Amateur last week, choosing instead to participate in the U.S. Amateur Pub Links tournament that is scheduled to begin this morning.  A win at that tournament will mean a qualifying berth to the Mast...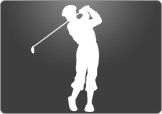 Aug 06, 2010
CEDAR CITY, Utah - July 6 - Southern Utah University will be represented at the 112th Utah State Amateur this week when the tournament begins on Wednesday afternoon.  The field will include current SUU golfer Jordan Orth, 2010-11 signee Nick Booth and SUU head coach Richard Church.  Jeff Evans, anot...