Southern Utah University
Cedar City, Utah
Division I


Our Editor's Picks
Subscribe
Get constantly updated sports news delivered to you.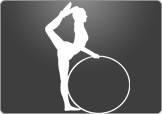 Mar 05, 2011
SUU Gymnastics Hosting First of Two Final Regular Season Home Meets Southern Utah University gymnastics will host Auburn and Brigham Young on Monday night in the first of two final regular season home meets for the Thunderbirds this season. SUU will be coming off its third-highest mark of the season...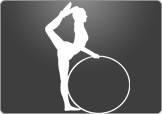 Aug 06, 2010
CEDAR CITY, Utah - July 20 - SUU Gymnastics claimed its tenth academic national championship since 1993 as the team finished with a combined grade point average of 3.8923 to earn the award for the 2009-10 season.  The T-Birds finished ahead of their academic rival, Southeast Missouri State, which fi...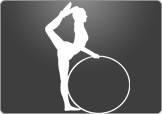 Jun 03, 2010
CEDAR CITY, Utah - June 2 - Southern Utah University gymnastics was honored with academic accolades as eight gymnasts were named Academic All-WAC, having at least a 3.00 grade point average while participating in at least 50 percent of the team's contests. The eight gymnasts honored included seni...