Southern Utah University
Cedar City, Utah
Division I


Our Editor's Picks
Subscribe
Get constantly updated sports news delivered to you.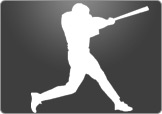 Mar 05, 2011
SLCC Baseball Sweeps Southern Nevada SLCC  2 CSN   1 SLCC  3 CSN   0 SALT LAKE CITY The 11th ranked SLCC Baseball team took their winning streak to 16 games with a sweep of Southern Nevada 2-1 & 3-0.  The Bruins are 17-1 overall and 4-0 in conference play. AJ Carmen threw six complete innings s...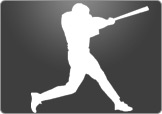 Jul 11, 2010
CEDAR CITY, Utah - June 15 - Southern Utah freshman Taylor Shaw has been named to the Ping!Baseball Freshman All-American Third Team, becoming the second consecutive Thunderbird to earn the award after Bo Cuthbertson was named to the third team last season. Shaw shared time behind the plate with fel...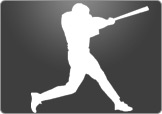 May 28, 2010
CEDAR CITY, Utah - May 27 - Southern Utah baseball has been honored with three first-team and one second-team all-Summit League selections.  The three first-team selections are all underclassmen and show that the future is bright for Thunderbird baseball. Bo Cuthbertson earned first-team honors a...