Our Editor's Picks
Subscribe
Get constantly updated sports news delivered to you.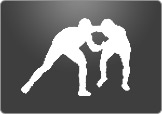 Mar 14, 2011
Western Wrestling Conference Announces 2010-11 All-Conference Squads   UVU's Ray, Morrill, Kjar and Darrington were all named.   March 14, 2011   OREM, Utah - The Western Wrestling Conference announced its All-Conference teams for the 2010-11 season on Monday. Utah Valley University's Flint Ray (133...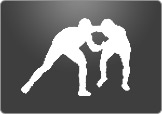 Sep 19, 2010
OREM, Utah - Utah Valley University head man Greg Williams released his 2010-11 season schedule Thursday. It includes three home conference duals; the hosting of the fourth annual UVU Open and a much-anticipated rematch with nationally ranked Boise State in Boise, a year removed from the Wolverines ...