Our Editor's Picks
Subscribe
Get constantly updated sports news delivered to you.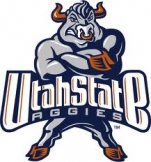 Aug 29, 2011
LOGAN, Utah - Utah State Athletics will be holding open try-outs for individuals interested inperforming the Star Spangled Banner at Aggie Athletic home events on Wednesday, Sept. 7 at 6 p.m. Each performance is limited to two minutes or less. Selected performers will have a chance to perform t...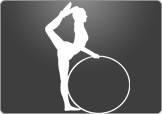 Aug 25, 2011
LOGAN, Utah Utah State head gymnastics coach Jeff Richards announced that TeShawne Jackson has been named an assistant coach. TeShawne will bring a high level of experience to the team.  She helped lead Iowa State to two consecutive regional appearances and coached Janet Anson to an all-confere...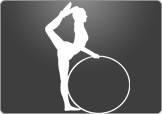 Mar 08, 2011
UTAH STATE UNIVERSITY ATHLETIC MEDIA RELATIONS USU Gymnastics Concludes Regular Season Saturday In Tri-Meet At Southern Utah With No. 17 Iowa Aggies Facing Hawkeyes For First Time Since 1991, Fourth Time Tangling With T-Birds This Season Utah State at Southern Utah with #17 Iowa SUU Centrum - (5,300...